Welcome to your personal account - iPay.ua
"My account" is an additional functionality that opens up more possibilities for using iPay.ua, namely:
creating templates for quick recurring payments;
instant payments of any bills using Visa/Mastercard/Prostyr payment cards;
adding payment cards for instant payments in one click;
keeping a receipt for each payment in a convenient archive;
repetition of previous payments from the payment archive;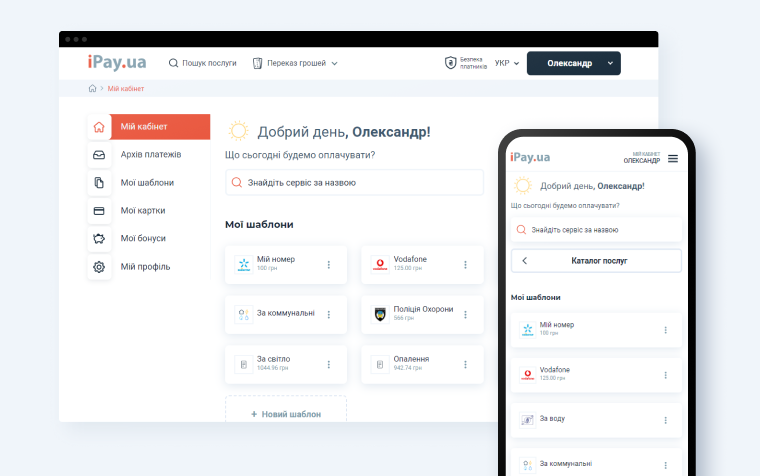 Discover more convenient features of the service using "My Account"! Keep track of your expenses, send and store receipts in a safe place, receive payment reminders and more
You can register for "My Account" using a mobile phone or quick login from Facebook, Google or Apple accounts.
The iPay.ua team works daily to improve the "My Account" section and the iPay.ua service, and we will be sincerely grateful for your feedback and suggestions regarding the service. Write to our mail help@ipay.ua or in quick chat.
Didn't find the answer to your question?
Fill out the form and we will contact you