Done 4 227 015 successful payments. Last 18 seconds. ago



We work 24/7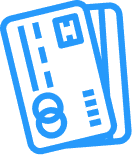 We accept cards of all
Banks of Ukraine

More than 50 banks use our service on their websites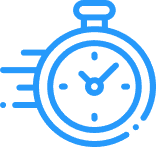 The transfer of money in 1 minute
Limits and restrictions
Transfers from card to card in Ukraine
25 256 ₴
Maximum amount of transfer (UAH) with commission
110 000 ₴
Maximum amount (UAH) of transfers per day
220 000 ₴
Maximum amount of transfer (UAH) per month
25
Maximum number of all transfers per day
100
"Maximum number of all transfers per month"
We protect your data
All operations performed on the iPay.ua website are protected by 3D-Secure technology.



Additional Information
Service iPay.ua offers a convenient, and most importantly - a safe service of fast money transfers to a card issued by any Ukrainian bank.
How can I transfer money to another bank card?
It is quite easy to use the transfer service from card to card. Enter the following data:
- 16-digit number of your bank card, its CVV-code and validity period;
- Your mobile number;
- Amount of transfer;
- 16-digit card number for which the transfer will be credited, and also, if desired, the beneficiary's contacts so that we can notify him about crediting funds to the account.
In just a couple of minutes, the transfer will be completed and the funds will be sent to the card you indicated!
Our tariffs and conditions
Service iPay.ua offers the most favorable tariffs. The commission will be 1% of the transfer amount +5 UAH. In this case, the commission is paid by the sender.
Even if the recipient is currently outside the country, the money will be credited to his bank card.
Guarantee of protection of your data
All operations performed on the iPay.ua website are protected by 3D-Secure technology. The data you entered is carefully encrypted in accordance with the PCI DSS protocol, which was developed by the world's leading payment systems. Service iPay.ua uses an anti-fraud system that detects and blocks any attempts of fraudulent transactions.
Banks of Ukraine trust us
We are trusted by Ukrainian banks, as well as their customers! Already today, 13 Ukrainian banks are among the partners of the iPay.ua service, on the sites of which each client can easily transfer money to a card.:
Safely use the service on your bank's website. And if your bank is not on this list, you can always use our service!
(*) Instant transfer means withdrawing funds from the sender's account and sending to the beneficiary's bank account during the transfer. The term for crediting funds to the beneficiary's card is in accordance with the terms of the beneficiary's bank using this card.