Payer protection
Page Encryption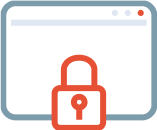 Page Encryption
All iPay.ua pages use asymmetric 256 bit data encryption. One of the most secure and reliable encryption methods in the world.
Data storage protection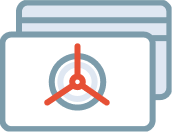 Data storage protection
iPay.ua - does not store or save CVV2 / CVC2 code at the time of transaction. This is prohibited by the requirements of international payment systems Visa and Mastercard.
Security of payments and transfers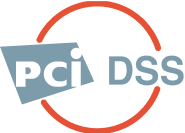 Security of payments and transfers
iPay.ua is certified according to the international PCI DSS security standard. PCI DSS certification indicates that iPay.ua meets the requirements of Visa and MasterCard payment systems regarding information security regarding the processing of payment card data during payments and transfers.
Fraud protection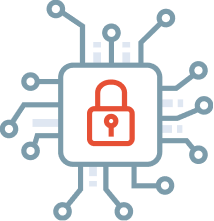 Fraud protection
Monitoring department provides real-time tracking of every payment. With each payment, the card number is checked for blacklisting (blocked or stolen cards) and other various payment anomalies.

3dsecure technology is also used to protect payment or transfer from fraud. With 3dsecure technology, we make sure that it is you who are paying the card right now, and we will not allow scammers to do this in your place. When you enter the card data on iPay.ua, a secure page of your bank appears on which you need to enter the secret code. This code is known only to you and your bank and iPay.ua cannot intercept or use it for unlawful purposes.
International obligations

International obligations
100% of iPay.ua belongs to international holding company PAYMENT SOLUTIONS HOLDING LLC which provides services and products in more than 25 countries.
Intellectual property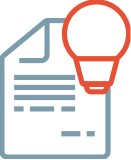 Intellectual property
We strive to protect the rights of payers as well as our intellectual property rights, relying on the laws of Ukraine and the laws of other countries.

We enter into confidentiality, non-disclosure and transfer of rights to inventions with our employees and contractors, as well as non-disclosure confidentiality agreements with other parties to restrict access, as well as the disclosure and use of our confidential information and proprietary technologies.

In addition to these contractual measures, we also rely on a combination of trademarks, corporate identity, copyright, registered domain names, trade secrets and patent rights to protect our brand and our other intellectual property.

We are developing a patent program and strategy for identifying, filing applications and protecting patents for innovative aspects of our products, services and technologies, where appropriate.

We intend to file additional patent applications as we continue to innovate through our research and development efforts and provide additional patent protection to the extent that we consider it profitable and cost-effective.