Payment for services
"My Templates" is a tool that allows you to make payments faster by using pre-filled payment details that do not change.
For example, creating a mobile phone top-up template allows you to enter the phone number and top-up amount once in the template and save this data as a template.
When using (clicking) on ​​the created template, you will be immediately directed to the payment page, avoiding entering the phone number and amount each time. This greatly simplifies the payment of services, reduces the number of entered data, and you do not need to search for your personal accounts every time with each payment.
Create templates for each service you pay regularly from month to month and forget about entering billing data. In this way, you can pay for the Internet without entering the payment code, telephone, utilities, security, and even payments by details (IBAN) every time.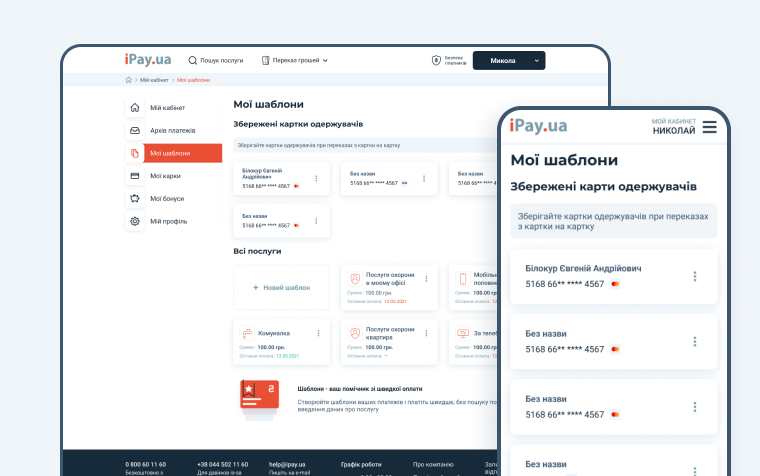 Templates are available only to authorized users in the My Templates section.
Didn't find the answer to your question?
Fill out the form and we will contact you