What are the advantages of fundraising on iPay.ua?
Advantages of fundraising:
Easy and quick setup. Register and configure a personalized fundraising campaign for any purpose in the 'My Campaigns' section of your account.
Accept payments from any cards. You can create a campaign and receive funds from any Mastercard, Visa, Prostir cards issued by Ukrainian banks.
Additional features. Add extra fields (phone number, address, comments). You can also choose to set a specific fundraising target or a fixed fundraising amount.
Convenient statistics in your account. You can track payments for your fundraising campaign in your personal account.
Easy promotion of your campaign. After creating a campaign, you can easily share the link or QR code on social media, send it via messengers, or show it personally.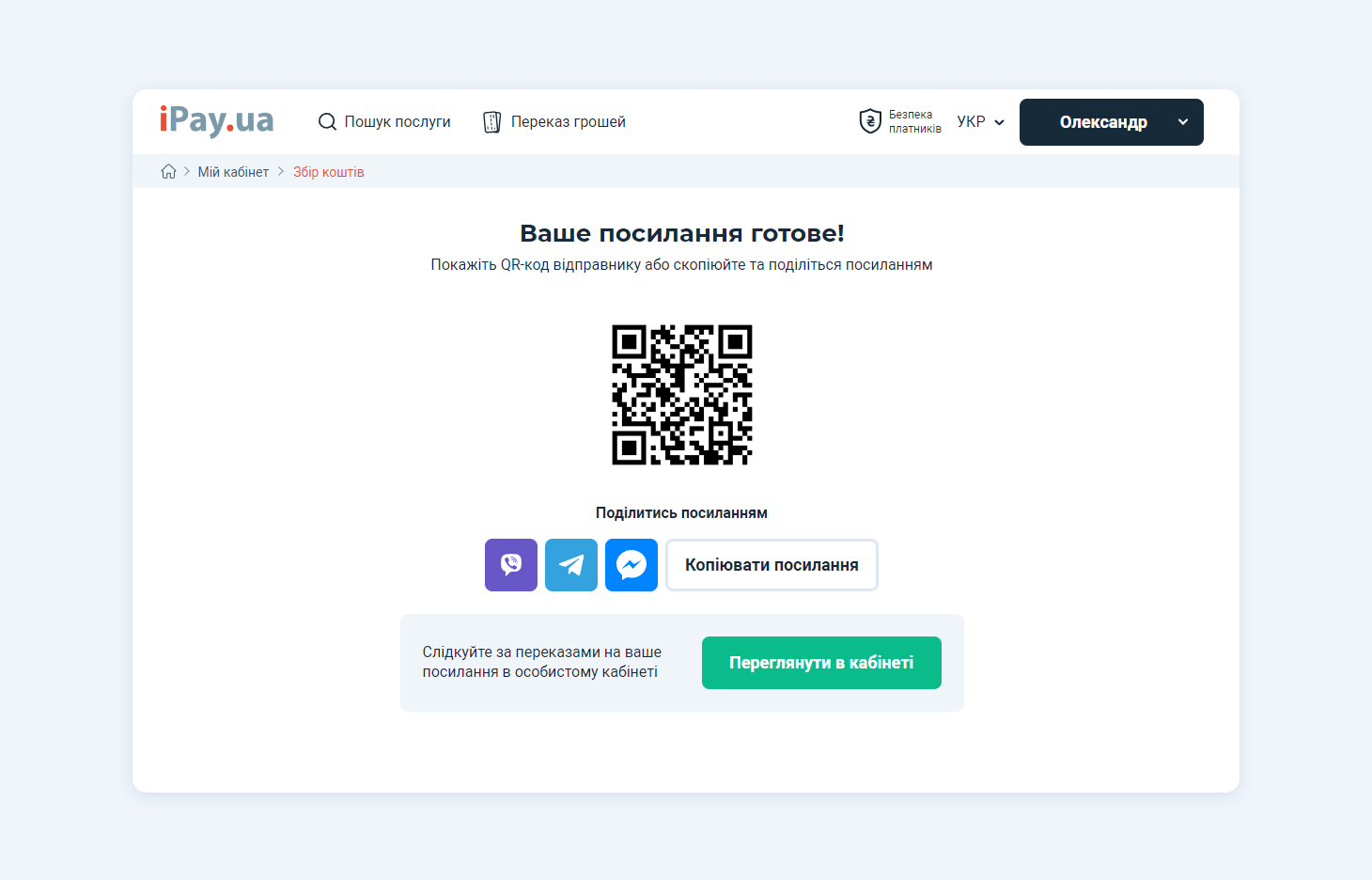 Didn't find the answer to your question?
Fill out the form and we will contact you