What is a fundraising page?
A fundraising page is a personal payment page for collecting money from a group of people.
Accept online and offline payments with Visa, Prostir, Mastercard, as well as with electronic wallets like Apple Pay, Google Pay, and Masterpass.
No matter what you are raising money for, with iPay.ua's fundraising feature, you can do it faster and more efficiently.
You can share the fundraising link on social media, send it through messengers, and even provide a QR code for instant transfers.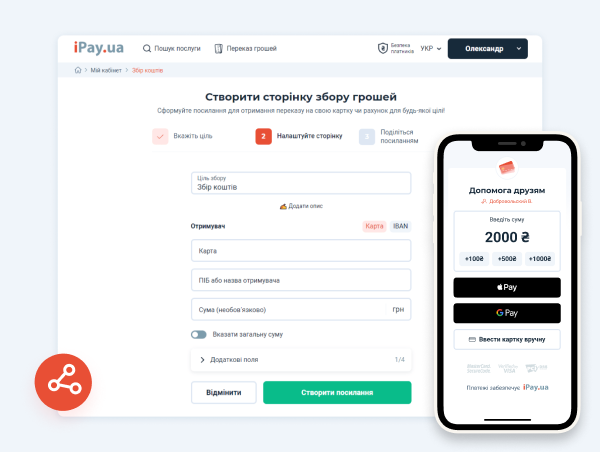 Didn't find the answer to your question?
Fill out the form and we will contact you