Buy travel insurance online
Crowds of tourists every year go on an exciting journey to look at local attractions, learn the customs of residents of other countries or soak up the sea. At the same time, such trips can turn out to be not only a mass of positive impressions, sometimes there are various situations that pose a threat to the life and health of people. To avoid additional financial costs due to various unforeseen circumstances, it is worth taking out travel insurance online in Ukraine.
Get insurance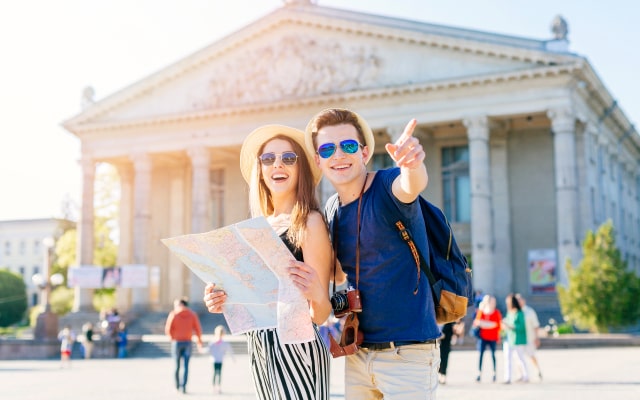 Why do travel insurance?
If you want to go to the Czech Republic, Poland or any other country, you will need insurance. On the one hand, this increases costs. At the same time, such a move is fully justified. Experienced travelers constantly note that the policy is one of the most important elements of any overseas trips. First of all, insurance is needed in order to get a visa to a number of countries. Without it, you simply cannot cross the border of Ukraine. At the same time, some states allow tourists to visit their territory without a policy. But in such cases, saving is highly undesirable. Even if you travel to Europe, where everything seems so safe, there are risks of getting into an accident, poisoning yourself with unusual food, or simply stumbling on the street. What can we say about exotic countries where there are many different insects, poisonous plants and dangerous aquatic inhabitants. The insurance will cover the costs that will be necessary for emergency and emergency medical care, diagnostic procedures, the purchase of medicines, as well as the treatment of various diseases and injuries. It is worth noting that in many foreign countries, the prices for medicines and doctor services for foreigners reach enormous amounts, so that without a policy, treatment can be prohibitively expensive.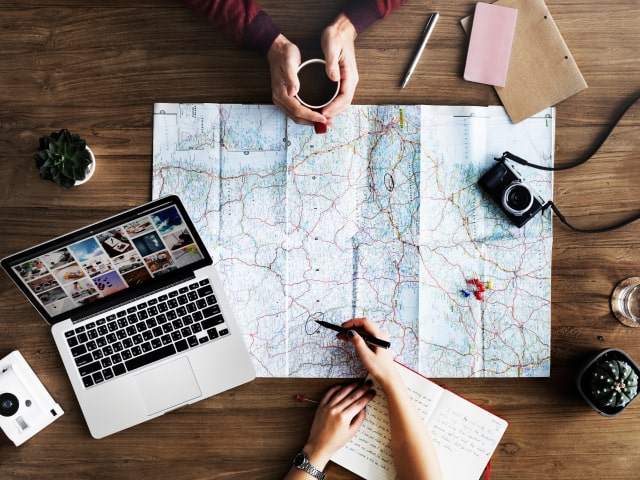 What insurance are there?
Online policy
Now some services offer the opportunity to buy online insurance. In this case, you can apply for a policy through a computer or tablet. It does not matter in which city you live - Kyiv, Kharkiv or any other - an electronic document will be sent to the mail a few seconds after payment. It does not even need to be printed out - just download to your smartphone or tablet.
Regular (paper) insurance
You will have to visit the branch of the insurance company (IC), where the manager will issue the necessary policy in paper form. True, in this case, you can be sure that the insurance agent will try to impose on you not the most favorable terms of the transaction, and it will take a lot of time for such a procedure.
What are the benefits of online travel insurance?
Time saving
It may sometimes take several hours to visit the office of the insurance company. In addition, the paper policy will take much more time than in the case of the electronic option;
Affordable cost
In most cases, online insurance costs less than 10-20 percent;
Maximum ease of procedure
Everything will be performed in conditions that are comfortable for you. You don't need to go anywhere, just a few minutes, and the document will already be on your email;
How to get insurance from Arsenal Insurance and iPay.ua online?
To apply for travel insurance, now you just need to visit the site iPay.ua. Among the list of services, find online insurance where you can see travel insurance. All you need to enter is just:
Type of trip (single or multivisa);
Date of the start and end of the trip, the required period (from 30 days);
Country;
Program features (they foresee different insurance risks);
Insurance amount;
Number of tourists.
The online calculator will calculate the cost of insurance, after which it remains only to conclude an agreement and pay for everything. After a short period of time, an email with a policy will be sent to your email.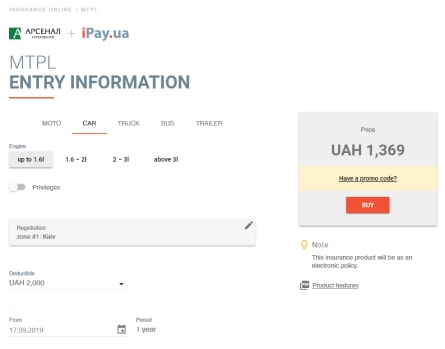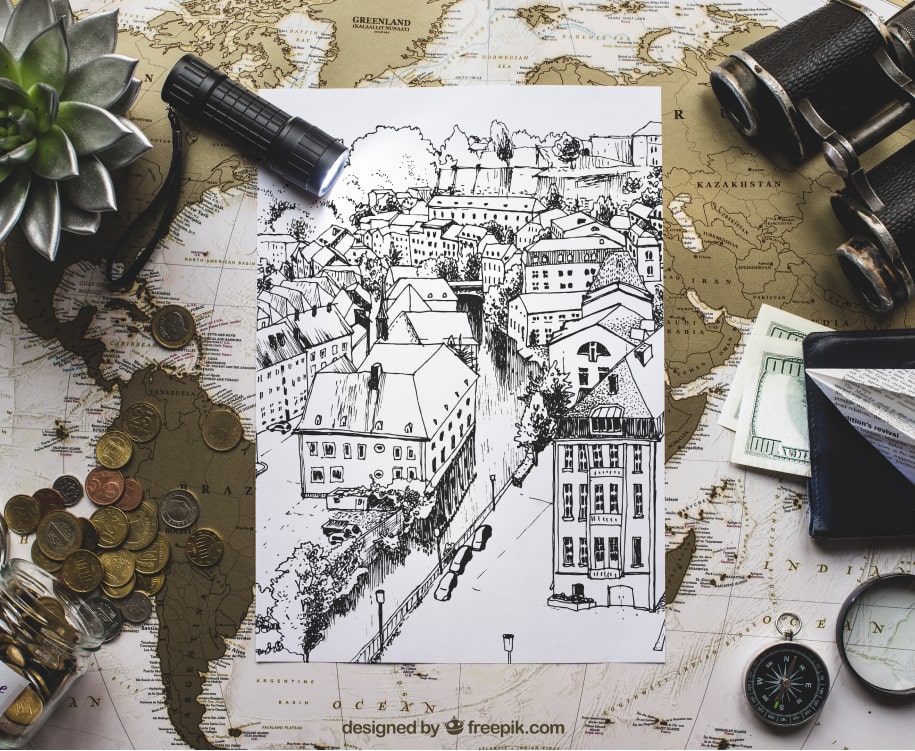 What determines the cost of insurance?
Country to which you are heading;
Policy validity period;
Type of travel (one-time or multi-visa);
A list of risks that the policy covers;
Maximum coverage limit;
Number and age of tourists.
How to use travel insurance?
The most important thing in the event of an insured event is to immediately contact the UK representative in the country where you are located. In no case can you go to the doctor - the intermediary will tell you exactly where you can get the services (otherwise you will have to pay for everything yourself). You can find the contacts of the representative of IC in the insert issued by the insurance company. If emergency medical care has been provided, then you must immediately inform the UK (even when you are outside Ukraine). Regardless of the type of unforeseen event, it is important to always have insurance at hand. In the case of an online policy issued through iPay.ua, this will be as convenient as possible, because the document is located directly on your smartphone!
Get insurance